Are you looking for uPVC Doors in Maidstone, Kent? Speak to First Glaze! Our team of skilled professionals specialise in supplying and fitting beautiful, tailor made uPVC doors in Maidstone and the surrounding Kent areas. The question is, what benefits will our uPVC doors give your property? And, is it all worth it? Today we look at what a new uPVC door could bring to your Kent home this summer.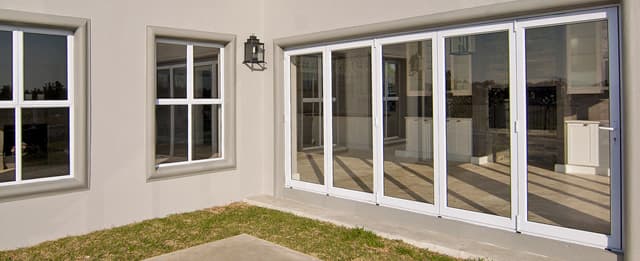 Here at First Glaze, we supply and fit an ever growing range of stylish and attractive uPVC doors. Our extensive range of energy saving and secure uPVC doors have seen us grow to become the leading suppliers and installers of uPVC doors throughout Maidstone and the surrounding Kent areas.
We wouldn't go as far as saying the Maidstone uPVC door market is in the palm of our hands, but we do feel that our unique approach and commitment to customer service is helping us grow to one of the most respected uPVC doors suppliers in Kent.
What separates us from the competition is our ability to sit back, listen and learn. By doing this, we recognise and respect that not all homes in Maidstone are the same and that everybody has different tastes in style. So, what have we done to accommodate for this?
Unlike other suppliers and installers of uPVC doors, who may try and sell you the first door they grab, we have invested time and effort into sourcing a huge selection of uPVC doors. What's more, our wide range of uPVC doors is available in an attractive range of colours.
This enables us to colour co-ordinate your door to your Maidstone home. This will ensure your brand new uPVC door blends effortlessly into your property, strengthening the appearance of your home. Make a lasting impression this summer, choose a tailor made uPVC door to renovate and redesign your Maidstone property. Choose a uPVC door that will leave a lasting impression, choose an enticing entrance to your property, choose a security conscious and energy efficient door. Choose one of our uPVC doors.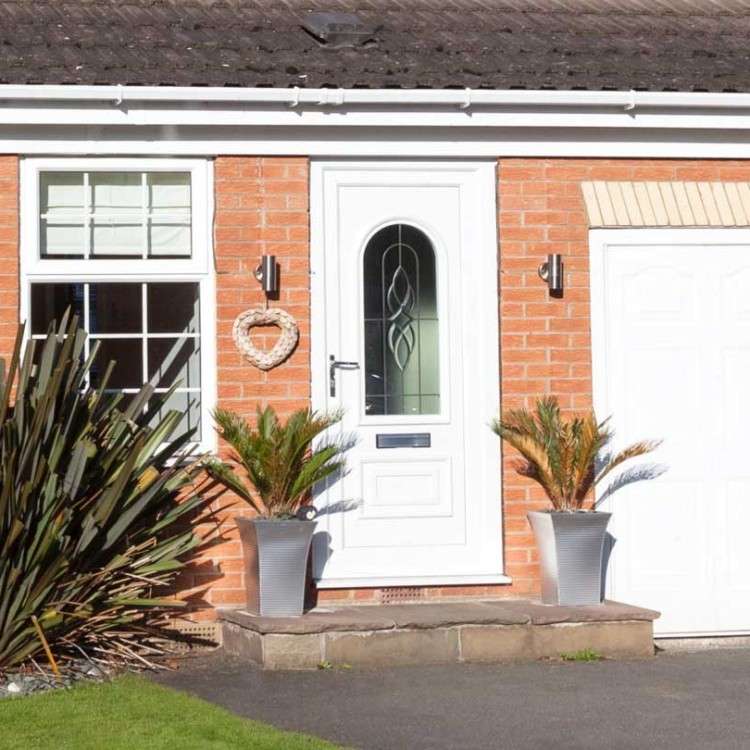 What is a uPVC Door?
A uPVC door is a highly adaptable and multi-functional home improvements product. uPVC doors are designed to do three things. First, they are designed to blend seamlessly into your Maidstone home with composure and quiet dignity. Completely transforming your entrance and presenting your property in its most natural light.
Secondly, uPVC doors are designed to be as security conscious as possible. Combining an innovative design with state of the art stainless steel locks. All of our locks are manufactured and designed by one of the most innovative and respectable names in the security industry, Yale.
As firm believers in Yale's ground-breaking security technology, we fully support their fantastic guarantees. For starters, every single multi point lock fitted to our uPVC doors comes with a 10 year guarantee against mechanical malfunction.
On top of this, in the extraordinary event of a break in, you will receive up to £1000 towards home contents insurance if the lock fails.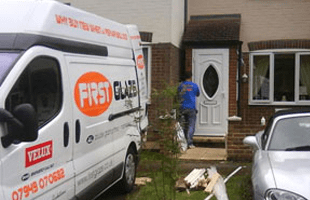 Why Choose First Glaze Ltd?
Here at First Glaze Ltd, our team of highly skilled window professionals have dedicated themselves to gathering a wealth of accreditations. In order to give you total peace of mind, our work is closely monitored by the likes of CERTASS. As brilliant as these accreditations are, they don't truly represent or demonstrate our passion to customer service.
When you choose First Glaze Ltd to supply and install you with a bespoke uPVC door, you choose a company who are committed to customer satisfaction; a company who does their utmost to provide you with an experience like no other.  We always endeavour to go the extra mile, and will stick by your side every single step of the way.
When it comes to working on your house, we are committed to causing minimal home intrusion to your day to day life. What's more, we aim to leave the site exactly the way we found it (minus your new uPVC door!).
We like to think that when you choose us, you do so because our name represents quality and trust.

Wide Range of uPVC Doors?
As previously mentioned, we have dedicated ourselves to supplying a huge range of customisable uPVC doors. In order to provide all of our customers throughout Maidstone and the surrounding Kent areas with unique door styles that complement the aesthetics of your home. uPVC doors are a cost effective way of creating a lasting impression, tightening the security of your Kent home and lowering the cost of your energy bills.
Please see below a brief description of our range of uPVC doors. Our uPVC doors are available in a variety of attractive colours, our polite and friendly staff are more than happy to discuss any requirements you may have.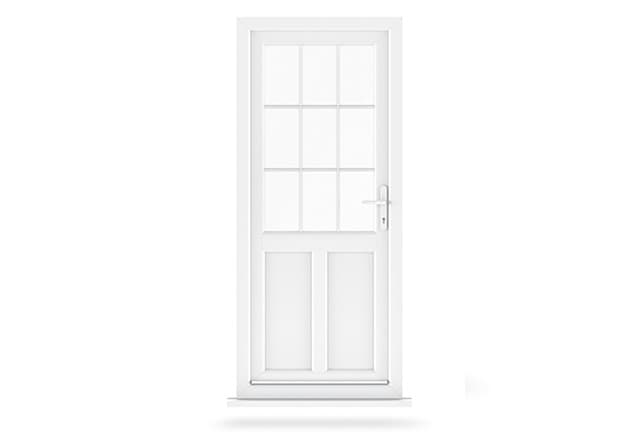 Front Doors
Our uPVC front doors are available in a variety of styles and colours.
Choose between an elegant and stylish range of handles, door knocks and letter boxes. Strengthen the appearance of your Maidstone property by modifying your new uPVC door.
Furthermore, our doors are constructed from the highest quality materials. They could even lower the lower the cost of your energy bills!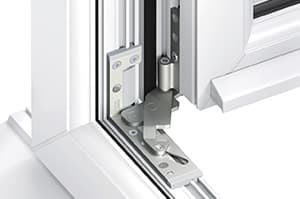 French Doors
French doors are one our most stylish and attractive models. Add a European feel to your Maidstone home, maximise the natural light entering your property and tighten the security for you and your loved ones.
French doors are designed to retain their effortless functionality for years to come, the clever design conceals all locks and hinges. This will ensure your door lasts for many years to come.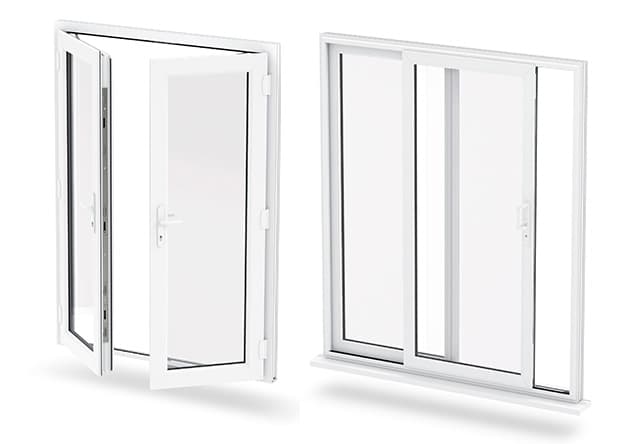 Patio Doors
Patio doors are available in a range of configurations. Customers love the panoramic views that these doors give you.
Patio doors open effortlessly thanks to our high quality, purpose built steel track rollers. Energy efficiency and security factors are dealt with by magnificent panes of reinforced glass and the highest quality Yale locks.

uPVC Door Prices in Maidstone
Are you tempted to improve the appearance of your Maidstone home by investing in one of our uPVC doors? Why not see how much you could save when you choose First Glaze Ltd? Obtaining your free no obligation quote couldn't be easier, simply fill in the details of the door you are interested in and click go. You'll receive your no obligation quote immediately.
To find out more information about our range of uPVC doors, you can contact us via our online enquiry form. We'll get back to you just as soon as we can, answering any questions you may have and even providing you with a quote over the phone.
Choose First Glaze Ltd for the most competitive price on security focused and energy efficient uPVC doors.