Are you looking for double glazing in Rochester, Kent? First Glaze Ltd offer double glazing that has been manufactured with precision and care from the highest quality materials available on the current market. Or, if you fear your double glazing is in need of repair work, we can repair the units; bringing them back to their former glory. This month, we explore how double glazing benefits your Rochester home in relation to energy efficiency.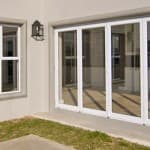 Before we talk about energy efficiency and double glazing, allow us to tell you a little about our wealth of accreditations. Throughout our years of trading, we have built an unbeatable reputation throughout Rochester and the surrounding Kent areas for supplying and fitting beautiful glazing solutions, at the most competitive prices.
Furthermore, our team are dedicated to delivering a totally unique customer care package. Yours from the very first enquiry and right through the installation process. Plus, if you think of any questions after we have completed the double glazing work on your property feel free to give us a call.
Our aim is simple, supplying Rochester residents with high quality windows and doors. If you need any advice or help after the installation, just pick up the phone and ask – all part of our commitment to you.
First Glaze Double Glazing Accreditations
Our hard work and dedication to energy efficient double glazing has seen us rack up an impressive range of accreditations. Below you can find a brief biography of each one:
CERTASS – We are proud to inform all of our customers that we are CERTASS registered. CERTASS are one of the largest approved bodies in the building world.
Before becoming a verified member of CERTASS, our work was subject to review by their expert panel of engineers and builders. Once all of our work is completed, CERTASS will send you a letter verifying that the work meets their high standards of excellence.
First Glaze are members of the prestigious Double Glazing Network.
First Glaze and the Double Glazing Network
If the name Double Glazing Network has fallen on deaf ears, allow us to explain. The Double Glazing Network is the brain child of one of the UK's largest manufacturers of luxurious uPVC profiles, TruFrame.
The network consists of carefully selected, reputable double glazing installers who ensure they prioritise customers and quality first. Together we offer quite the package – fast turnaround on all double glazing profiles and a ten-year product guarantee. Furthermore, we use the strongest name in security to make sure home intrusion and burglary remains minimal, almost impossible!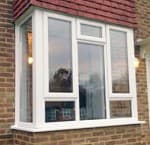 Double Glazing and Energy Efficiency
Double Glazing is one of those funny things that everyone knows about, but a lack of knowledge and appreciation for the technology either prevents people investing or disregards it as something they could do without. The question is, should double glazing be something you choose to invest in? That all depends on whether you want cheaper bills or not.
Double glazing is the most cost effective way of reducing your Rochester homes heating bills. Double glazing is guaranteed to utilise your home's energy bills. For the benefits that double glazing gives your Rochester home, the science behind the technology is straight forward; it's the execution that makes all the difference.
Essentially two panes of glass are set at an optimum distance, internally beaded within the heavily reinforced uPVC frame. Around the perimeter of glass sits a layer of specially formulated sealant, which stops any water making its way inside your window and is the first guard against air ingress.
The two panes of glass which create the double glazing entrap a layer of air within the window, which is the clever part. When measured accurately, the space within the window is too small to allow the air to circulate. Instead of circulating, the air remains stationary and creates as sort of thermal blanket.
It's this blanket of air within the uPVC window that heavily reduces air flow between your Rochester home and the outside world. Double glazing prevents cold air from entering your property, and your warm heating from leaving.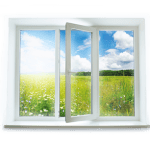 Final First Glaze Words
First Glaze offer the most competitive prices for the highest quality double glazing throughout Rochester, it's that simple.
Our double glazing really will save you money on your energy bills. We work with you to ensure you get double glazing that complements the aesthetics of your property, personal double glazing developed with your home in mind.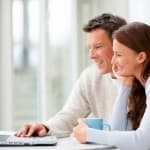 Online Double Glazing Quote
Is it time for you to start saving money on your expensive energy bills by utilising your homes heating? You can get a double glazing quote online today! Obtaining your unique quote couldn't be easier, simply fill in the details of the double glazing you require and you'll receive your online quote.
Or, if you would like to find out more information about our double glazing services, why not use our contact form? One of our friendly team members will contact you at a time that best suits. Offering advice, answering any questions you may have and even offer you a non-obligation quote over the phone.