Double Glazing Repairs – The Cost Effective Kent Home Improvement
Double glazing repairs are a popular choice for many Kent homeowners as they offer the opportunity to keep the windows and doors that you love, but improve their performance and appearance.
In some cases, the glass may be cracked or misted, or perhaps the hinges are damaged. All these issues and more can be fixed by our double glazing repairs in Kent.
Here at First Glaze, we offer replacement double glazing as well as double glazing repairs, so if your windows and doors need to be completely renewed we can help with that too.
Our double glazing repairs are designed to be a long term solution and to offer a cost effective alternative to replacing your windows and doors. Read on to find out more about the double glazing repairs we offer in Kent.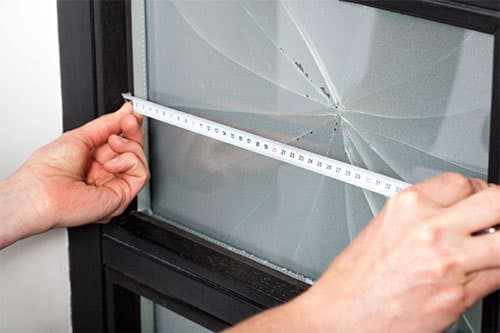 Emergency Double Glazing Repairs in Kent
Our team of expert double glazing workmen are available at the time you need them to be. Our double glazing repairs are available 24 hours a day to ensure that if you have an accident or an incident that means your double glazing is damaged, we can help straight away.
Our high quality double glazing repairs will ensure that your home is secure as soon as possible, keeping you and your family safe.
We are locally based too, which ensures that our double glazing repairs in Kent will happen in no time at all. We know the local area well, ensuring that we can find our customers quickly and our team are knowledgeable and experienced, meaning that most repairs can happen at the time you call us out.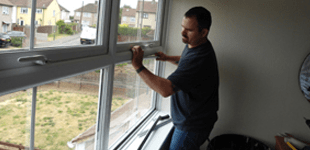 Double Glazing Repairs – Not Just Glass!
There is so much that can go wrong with your double glazing, it's not just as simple as cracked glass. Our experts are capable of almost any repair and there really isn't much that we can't fix.
We've summarised some of the double glazing repairs that we undertake in Kent below, however if you have an issue that's not on the list, please do get in touch and we will see what we can do to help.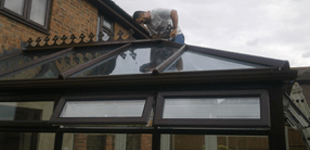 Hinge Repairs
With double glazing, there are all sorts of mechanical areas where you can need quality repairs. One such area is the hinges on your uPVC windows. Whether your hinges are rusted, twisted or even completely broken, we can have them looking and performing like new. Our workmen are able to either fix or replace the hinges on any styles of uPVC windows.
Lock Repairs
Double glazing needs to be secure and to protect you and your home. Our double glazing repairs include the locking mechanisms on your windows and doors. Whether you need a challenging lock repair on your patio doors or a simple fix on your casement windows, we can repair the locks on any double glazing in your Kent home.
Door Repairs
We can repair all sorts of double glazed doors including uPVC doors, French doors, patio doors, bi-fold doors and stable doors. Whether a panel has been damaged, or the glazing needs replacing, we can help. We also offer a wonderful selection of stylish uPVC doors at great prices, so should you require a new uPVC door, we can help with that too.
Triple Glazing Repairs
Our repairs service isn't limited to double glazing, our experts can also provide exceptional triple glazing repairs in Kent to help you keep your triple glazing in fantastic working order.
Conservatory Repairs
When it comes to conservatories and orangeries, we are able to repair a variety of issues. From leaking roofs to misted glass and almost any other issue that arises with your conservatory, we are able to provide quality and durable repairs.
Aluminium Windows and Timber Double Glazing
Our double glazing repairs aren't just suited to uPVC products. We can also help with aluminium windows repairs and timber double glazing repairs to keep all your double glazing in its best condition.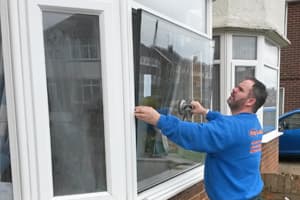 Double Glazing Repairs – Get A Health Check
You don't need to leave your double glazing repairs until they become urgent. We offer a health check service throughout Kent so that you can be confident that your double glazing is performing at the highest levels, keeping your home secure and thermally efficient.
Double Glazing Repairs in Kent
If you need double glazing repairs in Kent, choose First Glaze experts for the most cost effective and high quality double glazing repairs possible. We offer great value for money and our double glazing repairs are undertaken by experts with many years of experience.
Get in touch and tell us about your double glazing repair requirements in Kent.