Quality Double Glazed Doors in Maidstone, Kent
Are you looking for exceptional double glazed doors in Maidstone, Kent? You've come to the right place, as here at First Glaze Ltd we offer a stunning range of uPVC Doors to suit all kinds of Maidstone properties.
We understand that finding the perfect double glazed doors for you is very important, so we always strive to match your new uPVC Doors to the existing furnishings and fittings of your home.
Whether you're looking for Front Doors, Back Doors or internal doors, we have a stunning range for you. We can tailor your new doors to your home, and can create interior doors and exterior doors that will beautifully complement your Maidstone property.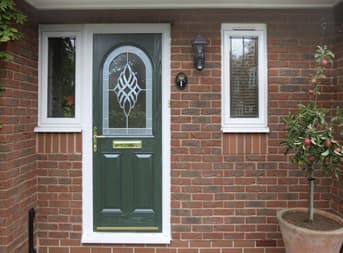 Highly Secure uPVC Doors
Our uPVC Doors are incredibly secure, and are fitted with the very best locking systems and hardware to keep your property safe.
As a member of the Double Glazing Network, you can rely on us to install stunning uPVC Doors that will last for many years to come.
Using impeccable Yale locking systems, our uPVC Doors are accredited by Secured by Design, giving you peace of mind that your new double glazed doors will be secure and robust against potential intruders.
Energy Efficient Double Glazed Doors
Our uPVC Windows and Doors feature the innovative 6 chambered profile from Liniar, which is intelligently designed to trap pockets of warm air inside its chambers.
This will keep your Maidstone property warmer for longer, and will prevent cold air from finding its way into your home.
Accredited by the Energy Saving Trust, the uPVC we use is known for its energy efficiency, and is even 100% lead-free!
Choose Your Perfect Double Glazed Doors
We have a wide range of double glazed doors that will make a stunning addition to your Maidstone home.
Our range consists of exterior doors and interior doors, so whichever uPVC doors you're looking for, we're here to help.
Front Doors
Make a great first impression with our stunning uPVC Front Doors! Our stunning entrance doors will transform the appearance of your Maidstone property, and we can style our double glazed doors to suit both period and contemporary properties.
Available in a wide range of colours and finishes, it's easy to find the perfect front door for your Kent home.
Back Doors
Back Doors are just as important as front doors, which is why we offer a wide range of styles and designs to suit all Maidstone property types.
Our uPVC Doors are incredibly weather-proof, and will prevent any damage or leaks from the elements. You can choose from a range of handle options, and we can even incorporate various pet entrances so that your cat or dog can roam freely!
Patio Doors
Link your home and garden with our stunning Patio Doors, the perfect way to open up your property.
Our Liniar Patio Doors operate seamlessly, and function without any frustrating bumps or squeaks. We can even make your Patio Doors family-friendly, with a fingers-traps-free locking system to protect your little ones from any misfortunes.
French Doors
A beautiful addition to Maidstone properties, our French Doors effortlessly open up the home and offer a continental feel to your living space.
Cost-effective and secure, our French Doors are accompanied with a wealth of benefits. French Doors can often be a target for attempted forced-entry, which is why we've included secure Yale locking systems within our French Doors.
With a 10 year guarantee against cracking, warping and discoloration, you can be rest assured that our French Doors will last you for many years into the future!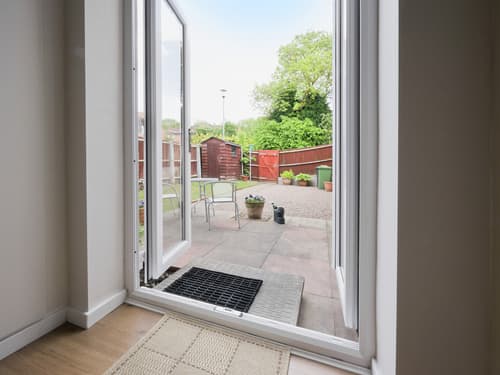 Bi-Fold Doors
Choose our uPVC Bi-Fold Doors for a stunning way to link two rooms of your home, or create a beautiful link between home and garden.
Bi-Fold Doors are designed in a concertina style, and can fold away easily to prevent any wasted space. Our sliding doors are becoming a more and more popular choice for our Maidstone customers, and with their unique aesthetic it's easy to see why!
Double Glazed Door Prices in Maidstone
For competitive double glazed door prices in Maidstone, start your instant online quotation today. Our easy-to-use quoting engine will supply you with an instant price in-line with your design choices.
If you're looking for more information, call us on 01634 931098 or complete our online contact form. Our helpful advisors will be happy to discuss our stunning uPVC Doors!