French Casement Windows Maidstone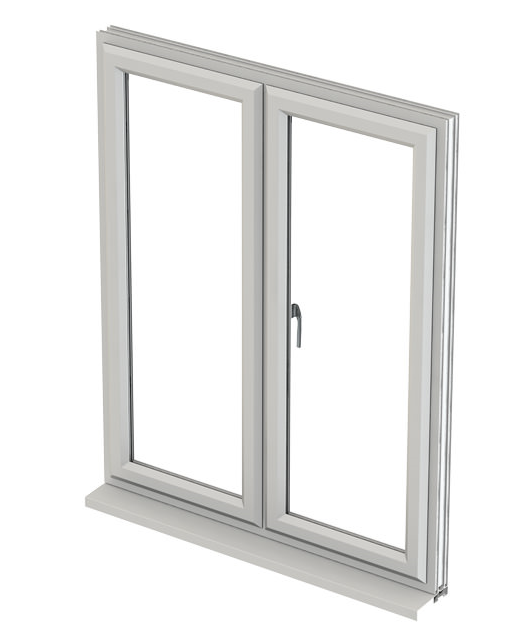 uPVC French Casement Windows in Maidstone
Are you looking for a beautiful installation that will elevate the aesthetics of your home in Maidstone and throughout the nearby area? Look no further than our French casement windows. These profiles are fantastic for those who are searching for an installation that is a little different to standard profiles that are installed into homes.
French casement profiles are fast becoming a popular choice for homeowners in Maidstone due to their unique and innovative design. These uPVC profiles are robust, durable and provide fantastic performance in all aspects of double glazing. This includes energy efficiency, home security and much, much more. Get in touch with us today for more information about our double glazed French casement windows.
Liniar French Casement Windows
We have sourced our French casement windows from industry giant's Liniar. Their uPVC profiles are known as one of the best in on the market today. They are continually working to improve their manufacturing and their products.
Each of their profiles has high security locking systems that are built into the profiles for your peace of mind. Investing in Liniar double glazing solutions means that you, your family and your possessions are protected from potential intruders.
Not only this but French casement windows from Liniar feature a unique multi-chambered profile. These hidden pockets help to trap heat in the frame and stop it from passing through to the outside. This can also work to stop the heat from coming in your home too during the summer months.
Because of this, our French casement windows will help you to save money throughout the year as you begin to rely less and less on energy to stay warm. Better yet, you will be doing your bit to protect the environment and reduce your carbon emissions.
Invest in only the best today and choose our French casement windows today. Use our free online quoting engine for a quick and easy price in a matter of minutes. You can also reach out to the team by filling out our contact form, which can be done day or night. We will get back to you as soon as possible with everything you need to know.

What's Different About French Casement Windows?
Their unique difference to their namesake characterises French casement windows. Instead of featuring a fixed mullion. Alternatively, when opened, they have unobstructed views of the outside world. They can also double up as an emergency exit as the sashes allow full access to the aperture of the installation.
Due to the incredible profile that has been created by Liniar, these will be sure to last for a long time. Their durability will stand the test of time. This means that homeowners won't be consistently bogged down by the fact that their double glazing is underperforming. You won't have to waste your time worrying about having to sand your double glazing down and repainting it.
Instead, you will be able to benefit from effortless operation throughout the entire lifespan of our French casement windows. Get in touch with the team today to discuss with us why these profiles will be the best solution for your home in Maidstone and throughout the nearby areas.
Bespoke French Casement Windows
Another fantastic benefit that comes from our double glazing is the fact that you will be able to choose the colours. We install these profiles in a variety of tones that can either blend in or stand out. The choice is down to you. We can also fit these with decorative glazing as well as fantastic hardware.
The bespoke design of these French casement profiles will be the thing that makes your house stand out from the crowd.
Choose a qualified double glazed window installation company that will be able to create the fantastic products that you have always dreamt of for your home. First Glaze is a reliable installation company serving homeowners in Maidstone and throughout the nearby areas.
Our team will make sure that we don't make a mess and listen carefully to you. Our goal is to make sure that you are delighted with the service. We know what it takes to make a house a home. Get in touch today!

French Casement Window Prices Maidstone
Are you interested in getting some French casement windows for your home in Maidstone and throughout the surrounding areas? Look no further than us here at First Glaze. Get in touch with the team today, and we will be able to answer all your questions. Leave us a message by filling out our online contact form, and we will get back to you with everything you want to know.
Alternatively, you can use our double glazing cost calculator for a quick and easy price. This will be delivered to you in a matter of minutes and bespoke to the measurements and specifications that you input.
We hope to hear from you very soon!